fix bar
fix bar
fix bar
fix bar
fix bar
fix bar
Welcome to PlaySports
Embracing Sport
PlaySports is a sports development organisation offering a range of services that are delivered by professionally qualified coaches. We are a not for profit organisation that works with schools and communities throughout South Wales.
We aim to provide a professional, affordable and safe service to the people and schools that we partner with.
Our coaches possess a range of expertise in delivering physical education and sport in order to get and keep children physically active in structured and enjoyable environments, with an emphasis on learning through play.
All of our coaches are:
Fully qualified in various sports.
Trained in first aid.
Vetted through the Disclosure & Barring Service (DBS).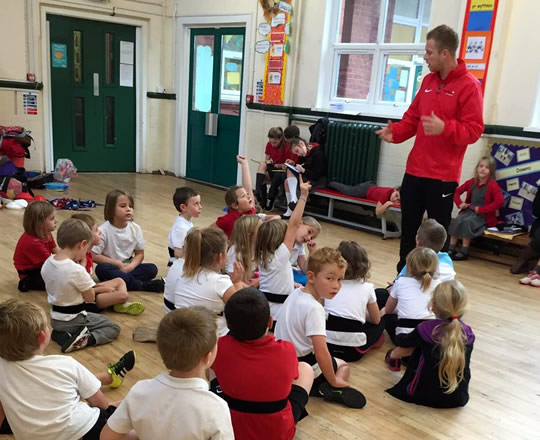 PlaySports offer our support at competitive prices and these services are delivered by a PlaySports member of staff, all of whom are screened through an enhanced Disclosure and Barring Services check and are fully qualified in a range of sports. Our coaches also possess essential qualifications such as first aid and child protection/safeguarding.
Please Get in touch to sample what we can offer... Book in your free sport sessions as we would love to hear from you!
Need More Information?
If you would like more information or want to book a session with our team, please contact us.
Contact
Supply Cover
We specialise in providing cover to students in school years 1 to 6, making the learning objectives of our sessions fun and enjoyable for everyone involved.
PPA cover
Structured in line with the Key Stage 1 & 2 National Curriculum, to introduce the process of learning through play, developing and applying new skills.
Sports Clubs
The types of club we offer are: Lunch Time Clubs, After School Clubs, School Sports Team Coaching and Community Sports Clubs.
Some Fun Facts
We deliver at least 10 different sports per week as well as running over 30 extra-curricular activities.
250
Since our start up, we've delivered over 250 hours of free school sport!
100
We are delivering over and above 100 hours of sport to our partner schools per week!
1400
Between September 2015 and July 2016 we delivered over 1,400 sessions to our partner schools.
3000
We are currently engaging over 3000 children from a variety of backgrounds in our school sport delivery per week.